I suspect you've all heard about the increasing hacking attempts on everything and anything currently on the web – from email, Facebook, and Twitter accounts to game-related accounts. In order to minimize hacking risks as much as possible, a good rule of thumb is that if a game offers two-factor authentication (authentication that requires the user to confirm his/her identity in two ways), you should go ahead and turn it on before you find yourself losing either game-related content or even actual money. If you play Hearthstone [Free], you (probably) know that Blizzard already offers two-factor authentication through Battle.net Mobile Authenticator [Free], but a new update has made that authentication even easier to use, and now you really have no excuse not to turn the two-factor identification on.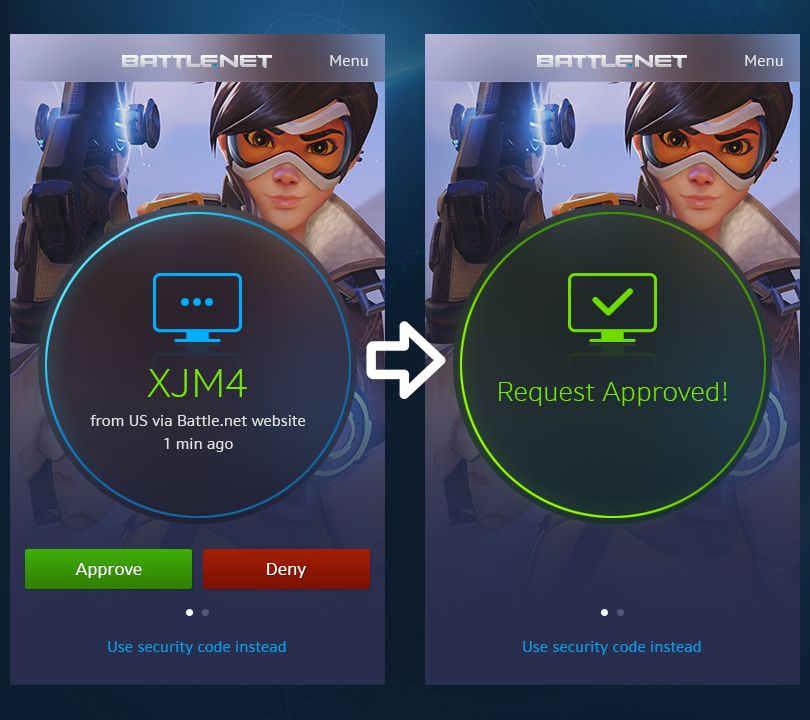 Blizzard's new authenticator update tries to keep you safe while at the same time making accessing your account as easy and painless as possible. So, the new, One-Button Authenticator lets you securely log into your account by simply clicking Approve on your mobile device instead of entering a security code. If you want to stick to the security code log in, you can still do that, but the new one-touch option will be much faster and equally as safe.
The way it works is when anyone attempts to log into your account, you'll be notified by the app and will have the option of approving or denying the request. With the new update, you can approve the request from the notification itself (even on the Apple Watch) without even opening the app. If you want to find out more about the authenticator, check out Blizzard's FAQ. But seriously, turn that thing on before you regret it.